What is underground service line coverage?
This month, your water bill seems excessively high. A further look shows a break in your underground waterpipe. To get to the source of the damage and complete major repairs, your front lawn must be excavated, leaving you with a massive ditch, exposed piping and an expensive bill to pay.
Unfortunately, this could be reality for any homeowner. Underground service lines transport water, waste, heating, cable, internet and more to and from your house. A leak, break, tear, rupture or collapse can easily damage these underground pipes or wires, creating costly repairs and disrupting your daily routine.
What am I responsible for?
Homeowners are legally responsible for maintaining service lines from their home to their property line. And, standard homeowners' policies don't cover service line damage, which means you are on the hook financially for any damaged lines between the street and your house. This can potentially add up to thousands of dollars in repairs.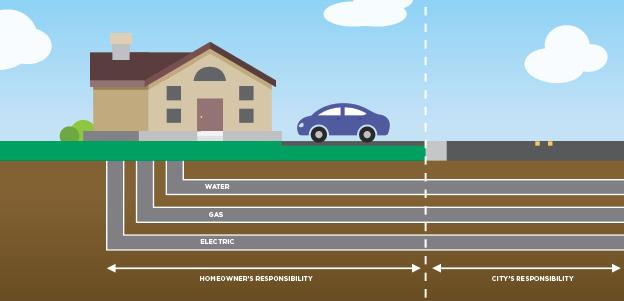 Bridge the service line coverage gap.
Like most homeowners, you may have received offers in the mail from[…]
###
Continue reading this Grange Insurance article.