Study: Older drivers not engaged with family on safe driving discussions
Study: Older drivers not engaged with family
on safe driving discussions
As drivers get older, they may not be fit to get behind the wheel for much longer. Their reaction time will slow down over the years — presenting risks to themselves and others on the road  — and loss of vision or other physical ailments may be cause for concern.
Family members are often involved in determining whether older family members should continue to drive. But the conversations are not happening as frequently as one might expect.
According to the AAA LongROAD study, using data from the Longitudinal Research on Aging Drivers (LongROAD), which presents findings on conversations with family about safe driving as reported by 2,990 drivers age 65-79 in five states, along with the reasons for the discussions, 82.7% of aging drivers had not spoken with either a family member or physician about driving safety.
Key findings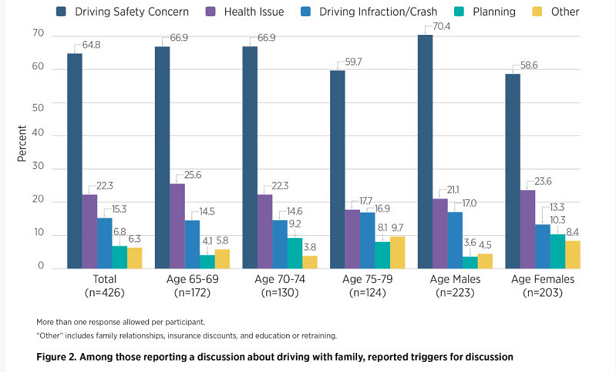 A majority of family conversations (60.6%) about driving safety are initiated by[…]
– – – – – – –
Continue to read this article.
Don't forget, The Portier Agency offers:
homeowner/mobile home/ renter's /automobile / motorcycle / life / commercial / crop insurance.
Call or come by to get your quote!
The Portier Agency, LLC
113 North Irwin Avenue
Ocilla, GA 31774
229-468-3444
portieragency@windstream.net