Remodeling a Mobile Home on a Budget

Remodeling a Mobile Home on a Budget
Remodeling a mobile home takes some planning, just as with any redesign of a home, but can save you money in the long run. Remodeling will give your mobile home a whole new look, but without the steep costs of investing in a newer home that's already been redone. Instead, redo it yourself and create a home that fits both your style and your budget.
Planning your Budget
Before you start buying things and redoing anything, it's best to sit down and make a solid plan. Figure out how far your money will go and if you need to hire anyone to do any big jobs, such as electrical, plumbing, or general carpentry. You'll save money on the labor by doing jobs yourself, but you also want to make sure to install everything safely and keep it up to code. If your remodel is fairly basic and doesn't dig into the walls too much, then you'll have quite a bit more money to spend on cosmetics and decorations such as paint, fixtures, and trim. Plan your projects and estimate all costs before you begin. It's also very important to have some money
left over in the budget to cover unexpected costs in case small problems arise.
Shop Secondhand
To keep costs down, see what you can purchase secondhand. Many times you can find great deals at thrift stores, antique shops, and online. Craigslist, for instance, is a great local resource for everything from furniture and cabinets to paint and bricks. See if there's a Habitat for Humanity store near you, where they sell fixtures, cabinets, lights, and all the small parts they haven't been able to use when building homes. Cut your costs by taking a little more time to look, rather than buying everything brand new from the hardware store. That can be costly and prevent you from finding quirky items you might otherwise miss out on.
Do the Big Stuff First
When remodeling, it's important to replace the most expensive items first before buying all of the little things you would love to add to a room. A room needs to be redone in the biggest ways first. For example, a sink and shower would come first in a bathroom—or a stove and cabinets in a kitchen. These big, staple items should be replaced first, and the small stuff can all come later, just in case funds run low or the remodeling needs to be put on hold for a while. The last thing you want to do is leave an entire room torn up for long periods of time.
Stick to a Style
When remodeling or planning a remodel, it's way too easy to buy too many items you "could" use or to purchase them just in case you decide to use it. Before doing that, write down and keep track of all of the items you've purchased for each room already. Also, stick to a style. If you choose to do the bathroom in blues and browns, do not purchase decorative items in any other color for that room. If you want to have a vintage rustic style in the living room, do not buy a Hawaiian lamp to hang from the ceiling. As nice as it is to gather materials that have possibility, they can be a huge waste of money. Plan—then purchase. And stick to it.
Testing and Repairing a Mobile Home's Electric Water Heater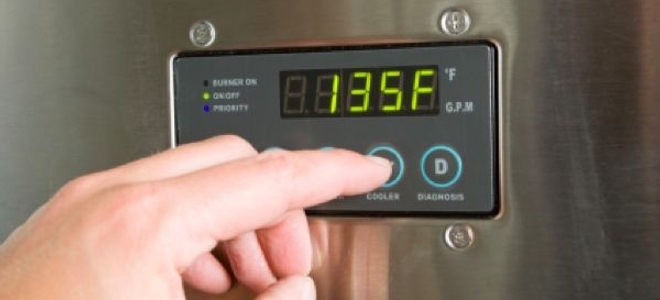 If you're used to taking hot showers in your mobile home, then stepping in one day to find that your water is consistently lukewarm or ice-cold might be a rude awakening. If that happens, you should test your electric water heating element. Robe on, head to the breaker panel with a screwdriver and two meter probes handy.
Many small appliances contain heating elements, which are simply pieces of metal wire that resist a controlled electric current to create heat. The heat stemming from the wires is what your water heater uses to warm your water. If your heating element is broken, it isn't properly converting the electricity flowing to its wires into heat. Heating elements are fairly easy to test and repair; however, you should only attempt either if you are knowledgeable about working with electricity.
Step 1 – Troubleshooting
Find the switch that gives your water heater power, and shut it off. Use the screwdriver to remove the cover(s) (there are usually up to two) over the thermostats and elements. At this point, you should see plastic shields over the element connections – carefully snap these off. You need to be absolutely sure that you don't electrocute yourself, so double-check that you have successfully turned off the water heater's power by setting your meter probe to "volts" and gently touching the probe to the element's screws.
At this point, one of two things should happen: your meter should beep, or its needle should sway way over to the side. If you find that neither of these things happens, then there is no power, and your meter settings are incorrect. Changing your meter setting to "ohms" or "resistance" until you hear a beep or see the needle jump should solve the problem.
At this point, carefully remove the two wires connected to the element. If you're not sure which part of the water heater is the element, keep in mind that most elements are small, rectangular-shaped boxes with screws installed along their edges and two different-colored knobs/buttons at opposite ends. Gently touch the heating element's screws with your meter probe.
Now that you know your meter is working properly, the results from the test should be trustworthy. If the meter beeps or the needle sways to the far side, then your heating element is in fine working condition, and the problem may potentially be caused by a dysfunctional thermostat, which is a whole other can of worms. If your meter does not beep or the needle only moves a tiny bit, it's time to replace your malfunctioning heating element.
If your heating element failed the test, it needs to be replaced. In order to do this yourself, you need to buy a special wrench from either the nearest home improvement store or mobile home repair store. The wrench is specifically designed to remove the element from the water heater.
Some types of water heaters may come with their elements bolted in, thus eliminating the need for a wrench. They are extremely rare in water heaters built for mobile homes. Purchase a new heating element with the same size and wattage of your old one at the same time that you buy the wrench. A new heating element should only cost around $15.
Step 2 – Element Replacement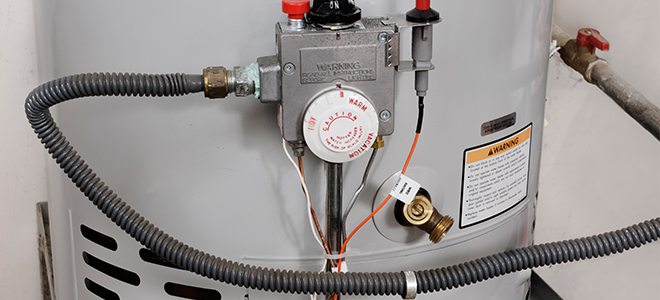 Now it's time to begin replacing your heating element. First and foremost, turn off the power to your water heater to avoid electrocution. Drain all the water from its tank. If at this point, you find that your heating element is too corroded or in such bad condition that you can't remove it without damaging the water heater itself, then it might be wise to consider purchasing a new water heater entirely.
If your heating element appears to be safe enough to tamper with, remove its wires, then remove the heating element. Install the new heating element which you have purchased at the store. Do not turn the power to the water heater back on until you have first filled its tank back-up with water.
If you turn the power on while the tank is empty, you'll destroy the element that you just installed. After successfully completing these steps in the proper order, your newly fixed water heater should be ready to use.
Step 3 – Thermostat Problems
If the heating element passed the meter probe test, then the problem with your water heater is most likely a malfunctioning upper or lower thermostat. Some mobile home water heaters will contain only one thermostat. That is perfectly normal. In order to test the thermostat, the first step is to remove its metal cover plate and check the status of the high limit switch button.
This button trips when the temperature of the water becomes too hot. In so doing, it shuts off power to any thermostats your heater may have. There is usually a red button which you can press to reset the high limit switch, but it usually means something else is wrong with your water heater when the switch is tripped. The switch should not simply be reset and ignored.
If the button has been tripped, reset it, then use your meter probes to see if the thermostat is transmitting power (sending voltages) to the heating element. If that is the case, and the heating element still is not getting hot, then it is a direct sign that your heating element needs to be replaced. Should you discover that the thermostat is not transmitting power to the heating element at all, then it means your thermostat needs to be replaced.
Restoring hot water to your mobile home's water heater is as easy as self-testing and replacing your heating element or thermostat. Now that you know how, you'll save money on repair fees and enjoy each steaming bath and shower you take.
Adding a mobile home deck is a wonderful way to be creative and enjoy the outdoors. Here are some simple steps to attach a deck to your mobile home. Choose a dry, sunny day for your project so that you can complete it without interruptions. Once you pick a day, follow these simple steps to add a deck to your mobile home.
Step 1 – Check the Surface
Before you start attaching a deck to your mobile home, thoroughly clean the deck surface as well as the exterior wall. It is critical that both surfaces are free of dirt, mold, grease, wood fragments, and mildew. Any decay or rot should be attended to promptly. If you need to wash any of the surfaces, make sure they are absolutely dry before you continue your project.
Step 2 – Cut the Ledger Board
Bolt a ledger board to the side of the home. Make sure the board is treated. Once you have measured the space under your door, cut the ledger board accordingly. Try mock fitting the board and make sure you have the correct length. You will also need to leave some space between the home and the[…]
# # #
Continue to read this article.
Don't forget, The Portier Agency offers:
homeowner/mobile home/ renter's /automobile / motorcycle / life / commercial / crop insurance.
Call or come by to get your quote!
The Portier Agency, LLC
113 North Irwin Avenue
Ocilla, GA 31774
229-468-3444
portieragency@windstream.net