5 Steps on How to Declutter Your House for Sale
5 Steps on How to Declutter Your House for Sale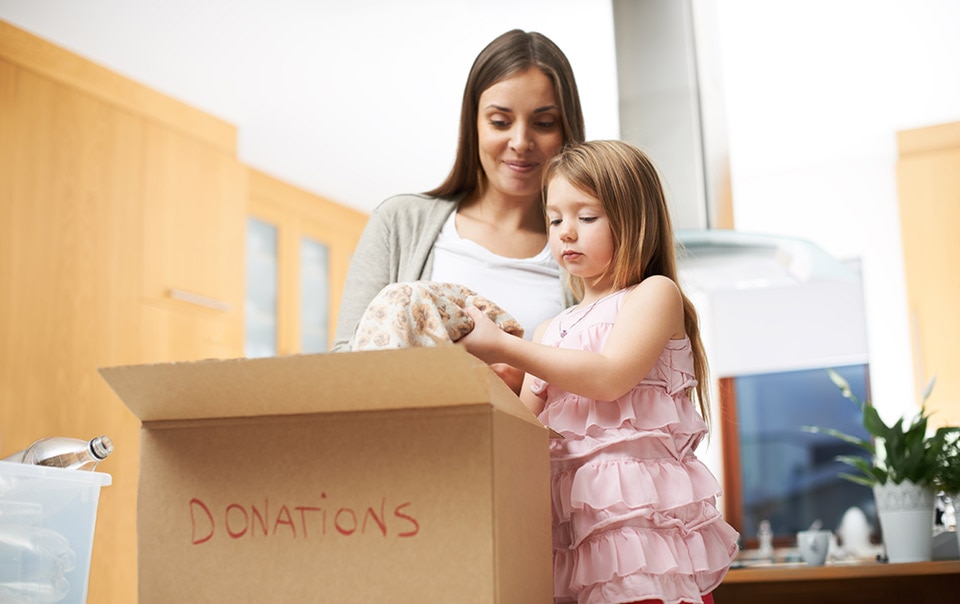 If you're thinking of moving, you've probably heard the advice from real estate agents and stagers to cut down on clutter to appeal to potential buyers. It's easier for someone new to imagine living in your home if they don't have to look past crammed corners and closets. Unfortunately, it can be overwhelming to think about paring things down.
Here are five steps that can help make the process more manageable, efficient and, perhaps even fun. Plus, simplifying now will make moving that much easier.
1. Start small & choose one area at a time. If you attempt to organize your entire home in a day, you'll end up fatigued and frustrated. Instead, choose one area to focus on, like your linen closet. Decide whether you want to save, donate or toss your towels, sheets and blankets. You're building up your minimalizing muscle as you move on to categories with more sentimental value.
2. Phone a friend to help declutter. Having a hard time deciding what should stay and what should go? Invite someone who can bring some objectivity to the situation as you sort through your wardrobe. Be honest about what you wear and what you don't. Round out the afternoon by delivering your donations to your charity of choice. That will keep you from second-guessing all your hard work.
Travelers wants to help you protect the things that matter to you. We offer a wide breadth of products so you can be covered at home and on the road.
3. Rent a dumpster. Consider renting a dumpster to help you as you sort through clutter, room by room. They're also handy for disposing of remodeling materials you may have accumulated over the years – old carpets, extra tile, broken items from around the house. Pitch anything that is[…]
# # #
Continue to read this Travelers Insurance article.
Don't forget, The Portier Agency offers:
homeowner/mobile home/ renter's /automobile / motorcycle / life / commercial / crop insurance.
Call or come by to get your quote!
The Portier Agency, LLC
113 North Irwin Avenue
Ocilla, GA 31774
229-468-3444
portieragency@windstream.net